Promoting immune health for every patient
We are a pharmaceutical company leader in low dose immunotherapy. We work together with patients and healthcare professionals to help people rewrite their health story by nurturing, strengthening and helping to develop the full potential of their immune system.
Pathology is the tip of the iceberg of a maladjusted system. A vulnerable immune system does not know how to manage and adapt to the challenges of our daily lives, making us susceptible to the development and progression of different disorders. In contrast, a healthy and fit immune response naturally copes with changes and ensures our health.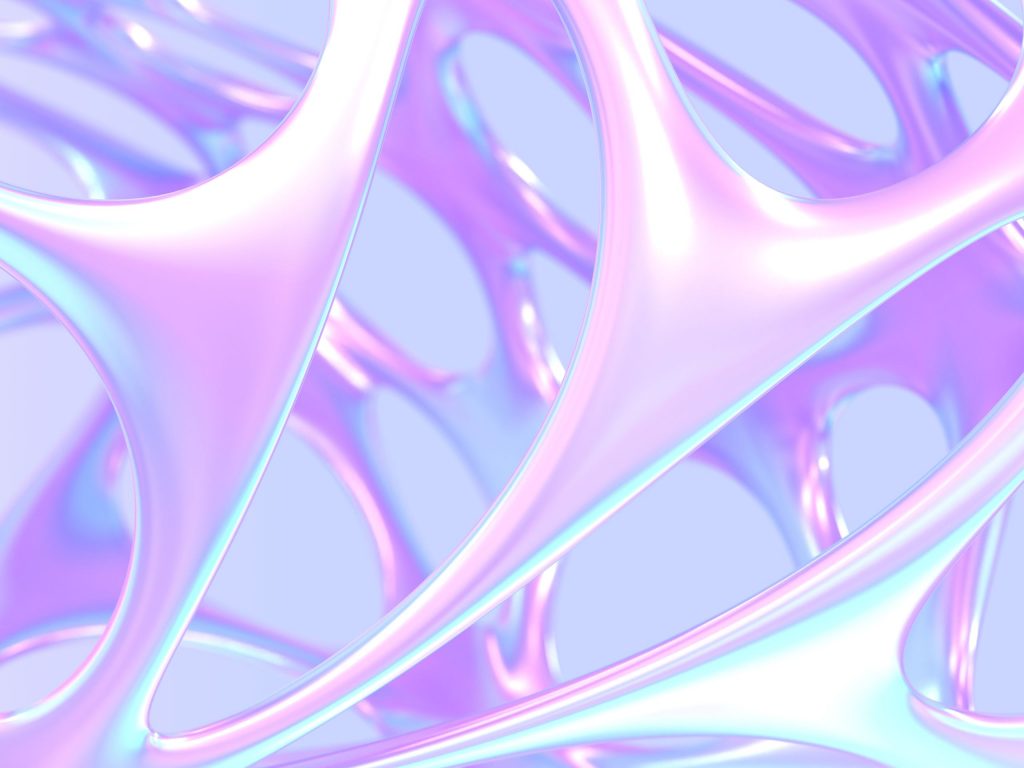 We have a deep respect for the natural functioning of the organism. That is why we are pioneers in a form of immunotherapy that advocates working in the same way as the body does.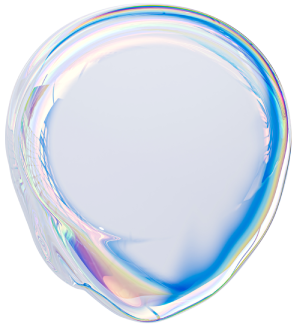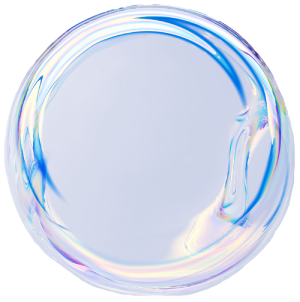 Innovation it's in our name. We have brought together the most up-to-date notions of immunotherapy with concepts of systemic medicine and with the great respect that more traditional techniques confer to the body's capacity for self-regulation. We are leaders in our field, and dedicate our efforts to continue growing and bring these therapeutic solutions to patients all over the world.
For 30 years we have been manufacturing immune system care medicines, following international pharmaceutical quality standards. We invest in the continuous development of our raw materials production processes and draw on the latest research in pharmaceutical biotechnology.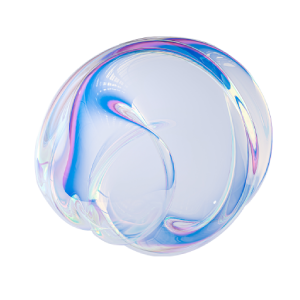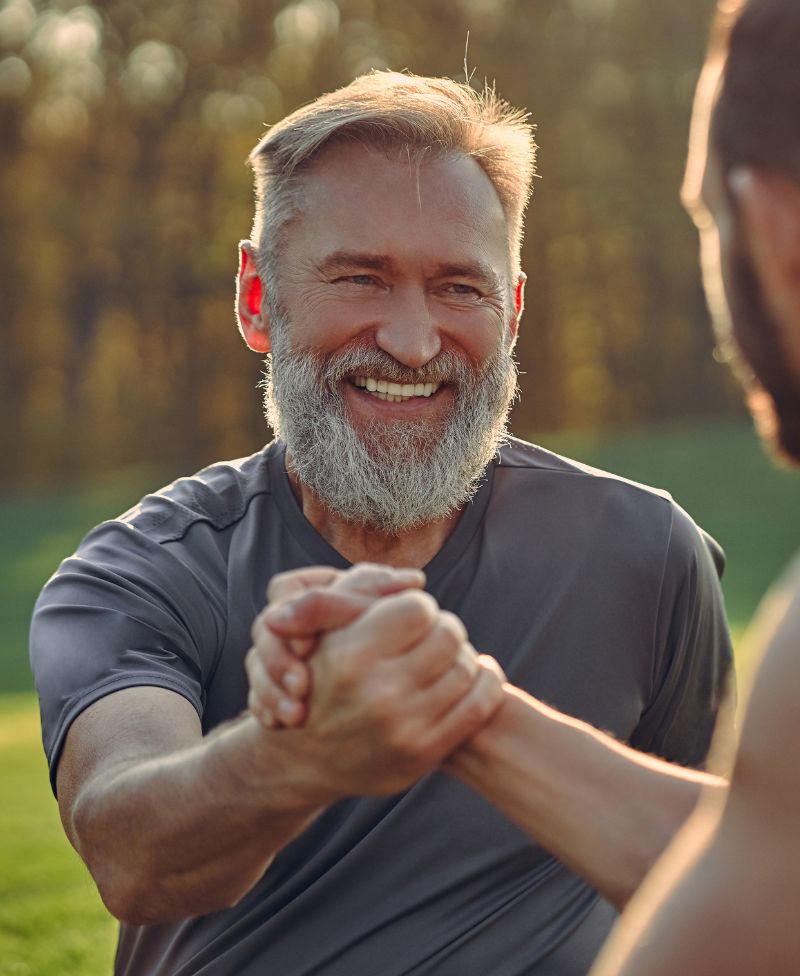 We are your immune system's ally.
We aspire to a culture in which the immune system is given its due importance
: in which people trust their immune system and collaborate with it.
Our vision is product of our personality. A nature that we share among all the people working at Labo'life. Our team is our strength, because we share the same values.
Everyone should be involved in their heath, be listened and cared for. That's why we strive to find solutions to help you discover and work the root of the problem. That's why we partner with your immune system and provide patients and healthcare professionals with tools to optimize their health and enjoy a fuller and better quality of life.
We are committed to delivering the highest quality medicines and processes, explaining why we do what we do. We ensure that colleagues, clinicians and patients understand how the immune system works and the benefits of micro-immunotherapy.
We do not always fit into the established framework. We promote immune health as a lifestyle, in which people participate, respecting their body's rhythms and trusting their immunity.
Much has changed since our early days. But we remain true to our purpose. Explore the major milestones of our journey.
March - Innovative SME certificate
The Spanish Ministry of Science and Innovation has awarded Labo'Life with the innovative SME certificate, an accreditation that recognizes the work that for years is developing in the field of R+D+i (Research, Development and Innovation). With this, it becomes part of the register of innovative SMEs, a sector in the Balearic Islands with almost 40 certified companies.
April - Creation of the start-up GenoMI
The Labo'Life group expands with the creation of GenoMI diagnostics, a start-up born to explore new diagnostic solutions with rapid PCR tests. Jaume Bassa, responsible for biotechnological diversification and with more than 20 years of experience leading R&D activities for our company, directs this start-up.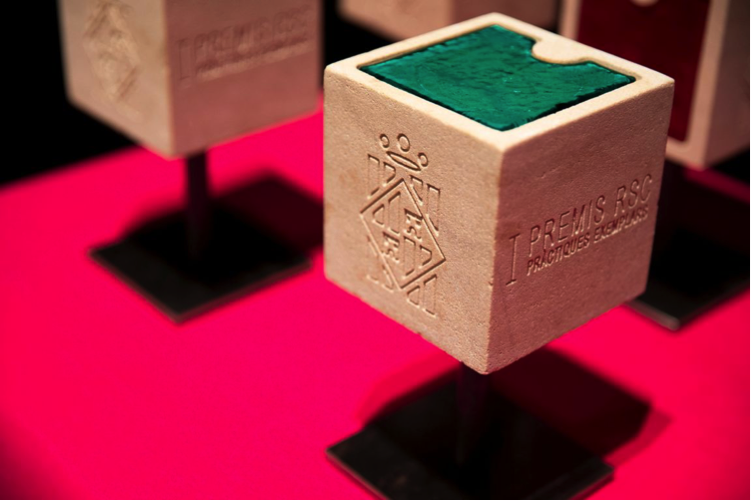 December 2018 – Award in Corporate Social Responsability
The Council of Mallorca gives an award to Labo'Life for its exemplary practices and the promotion of the welfare of its employees. The award recognizes the company's effort in promoting socially responsible actions within a framework of environmental sustainability.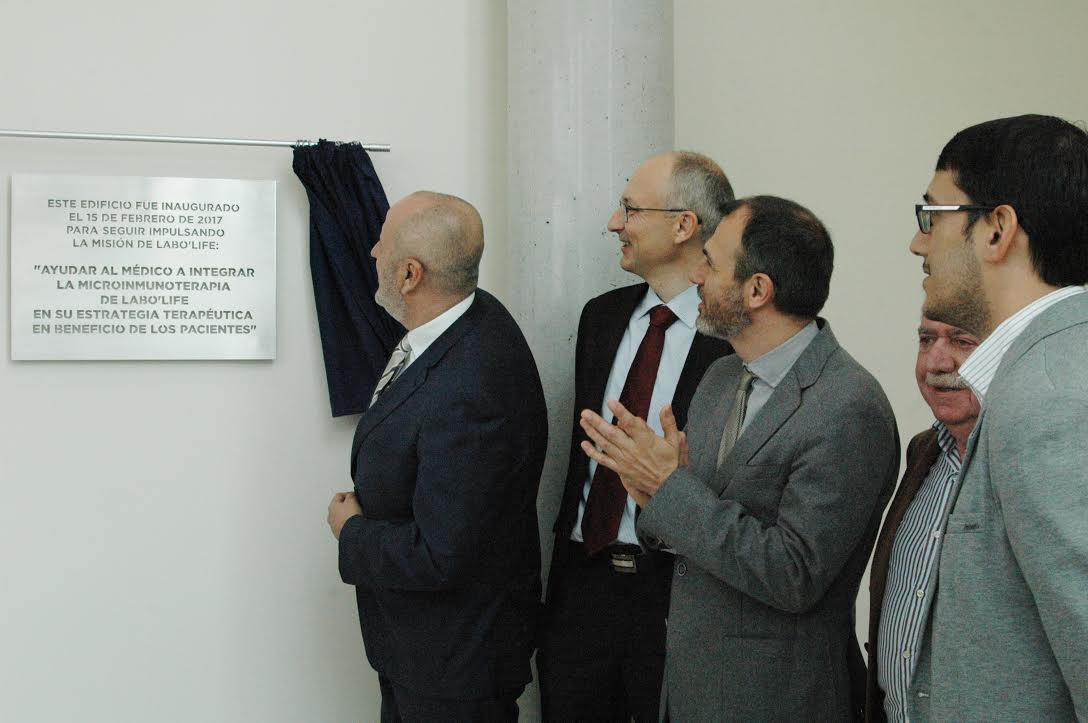 February 2017 - Inauguration of the new premises of Labo'Life España.
Coinciding with the 25th anniversary of the group and to continue promoting the mission of Labo'Life, a new building of more than 1200m2 has been inaugurated in the premises of Labo'Life Spain.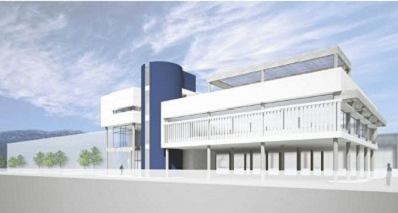 March – Incorporation of LORICA laboratories.
In order to continue providing solutions that help maintain and/or recuperate good health, the Labo'Life group took its first step in diversification: "Laboratoires LORICA", the French food supplements laboratory, was incorporated into the Labo'Life group.
April – Looking towards the future
With the growth of the group, a new expansion project began at Labo'Life España.
With the creation of the Research and Development (R+D) Unit in the facilities of Labo'Life España, a line of development and optimisation of production processes for the 
raw materials
 used in micro-immunotherapy medicines was launched.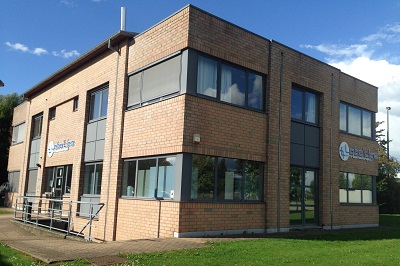 Labo'Life Belgium, with its headquarters in the Parc Scientifique Crealys in Namur, Gembloux (Belgium), became a production laboratory.


June – Creation of Labo'Life Belgium
A new pharmaceutical distribution unit opened in Belgium.
July – Creation of Labo'Life Italia
A new subsidiary opened in Milan, Italy.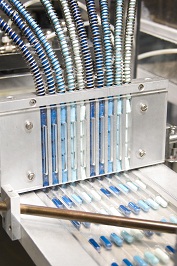 Launch and commercialisation
Labo'Life España received official authorisation as a manufacturing pharmaceutical laboratory of drugs for human use from the Spanish Agency for Medicines and Health Products (AEMPS).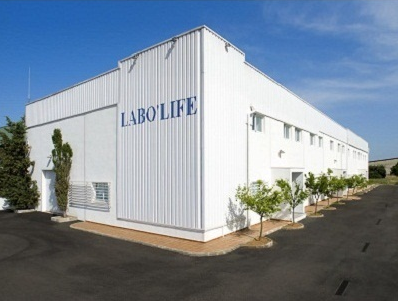 October – Creation of Labo'Life France
In the west of France, Christian Foissey, with the help of a French private shareholder, lays the foundations for the construction of an SME with European aspirations. Labo'Life France, the origin of the Labo'Life group, was born.
December – Creation of Labo'Life España
The first production unit of the Labo'Life group was established in Consell (Mallorca).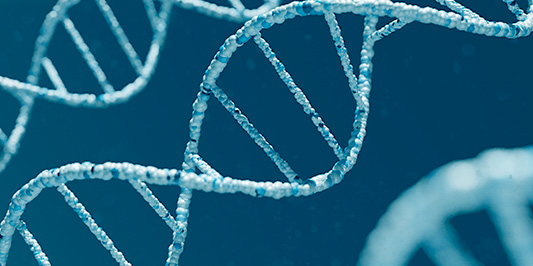 Dr. Marichal discovered 
specific nucleic acids
(SNA®), which, for their specific therapeutic action, were integrated into micro-immunotherapy medicines.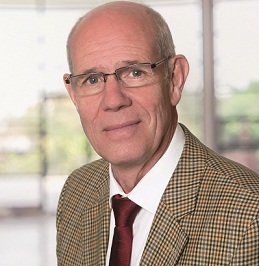 Christian Foissey, a French engineer, heard of this therapeutic concept for the first time, and, enthused by the idea, decided to search for a way to bring this therapy to patients, so they could be treated with it. He realised that this would only be possible by providing an industrial and pharmaceutical framework to this innovative therapy.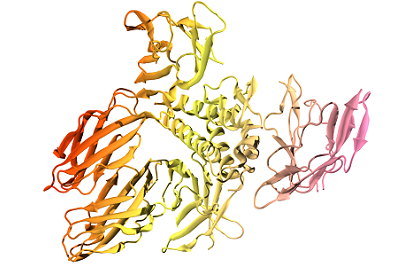 This was the golden age of immunology, with the discovery of new cytokines and growth factors. This kindled an idea in Dr. Jenaer: could the immune system be modulated by administering immune substances prepared in the same way as DNA and RNA were in 1967? And so a doorway opened to a new therapeutic concept: low-dose immunotherapy or micro-immunotherapy.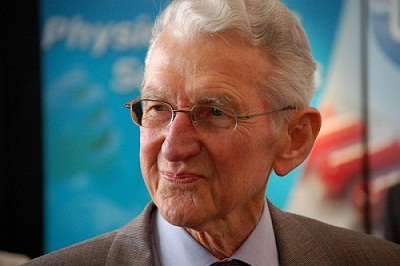 The origin of micro-immunotherapy
The Belgian doctor and researcher, Maurice Jenaer, Doctor of Medicine and Surgery, sought solutions to help his cancer patients restore the functions of their organism. His intuition led him to use diluted RNA and DNA molecules, dynamised and administered under the tongue. The results obtained were promising.
Don't miss out the following sections:
Would you like to
get in touch with us?